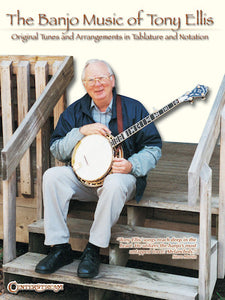 Original Tunes and Arrangements in Tablature and Notation
One of Bill Monroe's Bluegrass Boys in the 1960s, Tony Ellis is among the most renowned banjo players around. This superb book assembles songs from four highly acclaimed CDs – Dixie Banner, Farewell My Home, Quaker Girl and Sounds like Bluegrass to Me – capturing his unique two- and three-finger playing techniques in the bluegrass style in standard notation and tab.
Arrangement:
Banjo
Artist:
Tony Ellis
Series:
Banjo
Format:
Softcover
Item No:
AM00000326
UPC:
073999224801
ISBN:
1574241400
EAN:
9781574241402
Dimensions:
12" x 9"
Shipping weight:
14.6 ounces
Pages:
120
Prices and availability subject to change without notice.