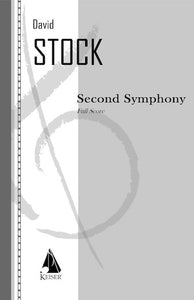 This item will be printed at the time of ordering. Please allow 3 to 6 weeks for delivery.
Composed for the Seattle Symphony with a fellowship grant from the National Endowment for the Arts.
Arrangement:
Orchestra
Composer:
David Stock
Series:
LKM Music
Voicing:
Full Score
Item No:
AM00041094
UPC:
884088296933
Dimensions:
17" x 11.5"
Shipping weight:
35.1 ounces
Prices and availability subject to change without notice.