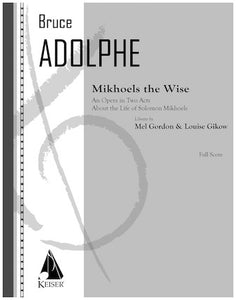 This item will be printed at the time of ordering. Please allow 3 to 6 weeks for delivery.
An opera based on the true story of the Yiddish actor, Solomon Mikhoels, killed by Stalin as a symbol of Jewish culture.
Composer:
Bruce Adolphe
Series:
LKM Music
Item No:
AM00041250
UPC:
884088298494
Dimensions:
14" x 12"
Shipping weight:
49.7 ounces
Prices and availability subject to change without notice.