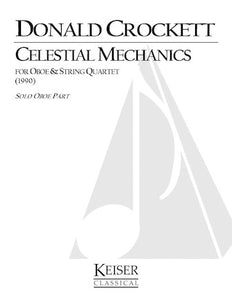 This item will be printed at the time of ordering. Please allow 3 to 6 weeks for delivery.
Kennedy Center Friedheim Award 1991. Although you probably wonÝt hear much of MozartÝs Oboe Quartet in a direct way, the spirit of the piece, in particularly its slow movement, pervades the work.
Composer:
Donald Crockett
Series:
LKM Music
Item No:
AM00041446
UPC:
884088300456
Dimensions:
11" x 8.5"
Shipping weight:
3.1 ounces
Pages:
20
Prices and availability subject to change without notice.