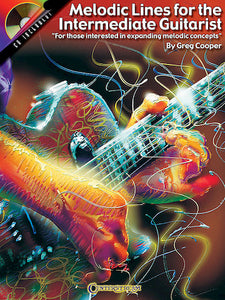 For Those Interested in Expanding Melodic Concepts
This Centerstream book/CD pack is essential for anyone interested in expanding melodic concepts on the guitar. Author Greg Cooper covers: picking exercises; major, minor, dominant and altered lines; blues and jazz turn-arounds; and more.
Arrangement:
Guitar
Composer:
Greg Cooper
Series:
Guitar
Format:
Softcover with CD
Item No:
AM00000312
UPC:
073999393750
ISBN:
1574241265
EAN:
9781574241266
Dimensions:
12" x 9"
Shipping weight:
6.6 ounces
Pages:
40
Prices and availability subject to change without notice.