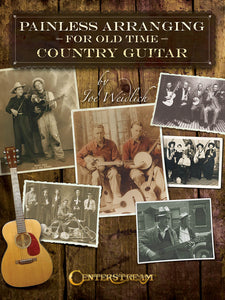 This book will help readers recognize and remember commonly used note patterns and sequences in fiddle tunes and string band music, to make creating interesting variations easier. Author Joe Weidlich analyzes four traditional favorites – including "The Wreck of the Old '97" – showing how guitarists can substitute notes and patterns, painlessly!
Click here for a CLOSER LOOK!
Arrangement:
Guitar
Author:
Joe Weidlich
Series:
Guitar
Format:
Softcover
Item No:
AM00001353
UPC:
884088511265
ISBN:
1574242571
EAN:
9781574242577
Dimensions:
12" x 9"
Shipping weight:
8.2 ounces
Pages:
64
Prices and availability subject to change without notice.