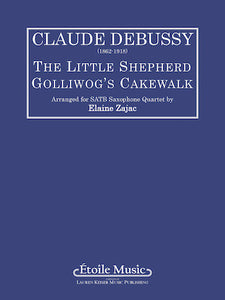 Saxophone Quartet
This item will be printed at the time of ordering. Please allow 3 to 6 weeks for delivery.
From the Etoile music catalog. For SATB saxophone quartet.
Arrangement:
Saxophone Quartet
Composer:
Claude Debussy
Arranger:
Elaine Zajac
Series:
LKM Music
Item No:
AM00040190
UPC:
884088287894
Dimensions:
12" x 9"
Shipping weight:
5.3 ounces
Prices and availability subject to change without notice.