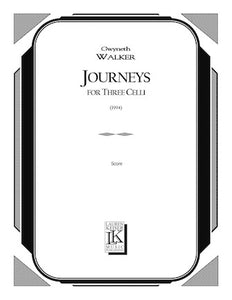 This item will be printed at the time of ordering. Please allow 3 to 6 weeks for delivery.
Commisioned by cellist Zon Eastes and the Brattleboro [VT] Music Center.
Arrangement:
Cello Trio
Composer:
Gwyneth Walker
Series:
LKM Music
Voicing:
Full Score
Item No:
AM00040438
UPC:
884088290375
Dimensions:
11" x 8.5"
Shipping weight:
3.8 ounces
Prices and availability subject to change without notice.