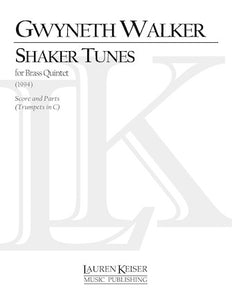 (C Trumpets)
This item will be printed at the time of ordering. Please allow 3 to 6 weeks for delivery.
Alternate version for C trumpets, also available for trumpets in B-flat. Opt. choral part included.
Arrangement:
Brass Quintet
Composer:
Gwyneth Walker
Series:
LKM Music
Voicing:
Score & Parts
Item No:
AM00041554
UPC:
884088301538
Dimensions:
11" x 8.75"
Shipping weight:
19.6 ounces
Prices and availability subject to change without notice.
Instrumentation
| | | |
| --- | --- | --- |
| Instrument | # of Parts | Pages per Part |
| Full Score | 1 | 48 |
| C Trumpet 1 | 1 | 20 |
| C Trumpet 2 | 1 | 20 |
| Horn In F | 1 | 16 |
| Trombone | 1 | 16 |
| Tuba | 1 | 16 |